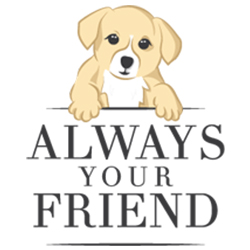 Here at Always Your Friend we know that dogs love us unconditionally and we share the same strong feeling.
After searching for a good pet shampoo we realized that there wasn't one out there meeting our demanding criteria for a healthy wash. The know-how was there, and after forming a team of experts, we created the first ultra-premium shampoo series with beneficial organic ingredients without the use of unsafe substances.
Our products use Organic Virigin Olive Oil, Essential Oils and Organic Aloe Vera while they are Gluten Free, with No GMOs, SLS, Parabens, Artificial Colours and other harfmul chemicals.