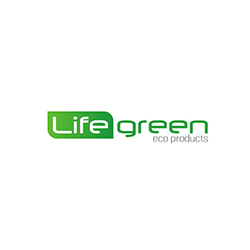 SMART ECO-FRIENDLY PRODUCTS!
LIFEGREEN is a company that offers you smart & original products, with ecological awareness & irresistible personality! The lifestyle acquires an eco-friendly character, while maintaining its love for design and glamorous appearance. The products are directly intertwined with the logic of a daily life that changes, becomes more demanding and pushes us to look at the environment and health.
The idea for the establishment of LifeGreen was born in the summer of 2010, when the Greek heat put them in search of the most suitable water bottle. They were looking for the perfect 'hermit crab', the one we could fill fearlessly over and over again, without burdening ourselves with the harmful substances of the plastic bottle. So, after a thorough research they came to the conclusion that the only bottle that we can use every day, without worrying about any toxic residues, is none other than stainless steel.
Then, their great interest in health, made them add to their range water filters, so that clean, filtered water is accessible to all. After thorough research, comparisons & tests, they came up with the most economical & practical water filters, without neglecting our design & eco logic. Thus, the smart bottles with Ecolife filter, the stylish Dafi jugs, but also the practical DigiPure bench filters, now belong to LIFEGREEN collection & they are looking forward to becoming part of your everyday life.